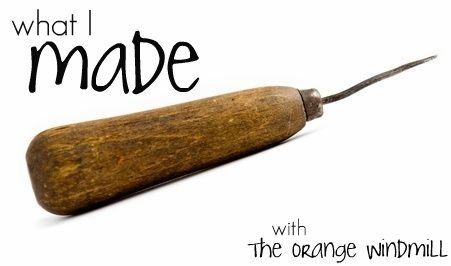 I've been working on this new product line for a while, and I'll be launching it at the Made by Hand craft sale at the end of the month, but I'm giving you, my blog friends, a little snippet of what I'm working on!
If you are linking up, please read the Rules of the House before doing so:
~ If you take part in today's link up, you will go on a list of participants and receive an e-mail from me (from the address shirley[at]theorangewindmill[dot]ca) when the next link up party is underway.
~ If you like Trees.Hides. enough to link up, I ask that you follow too. There are several different ways to follow in the sidebar on the right.
~ Please don't link and run. Be kind and check out each other's links. It's all about supporting each other after all.
~ Will you share a link to the party? It benefits us all--- blog, tweet, facebook, share on your etsy team if you're on one, etc. If you blog and are so inclined to grab a button (which you'll find at the beginning of this post - just copy the text in the text box) and feature it on your blog, that would be awesome. Everyone is welcome here, so be sure to tell your friends.